Powershift Performance 2016
BIG Trucks... REAL Racing!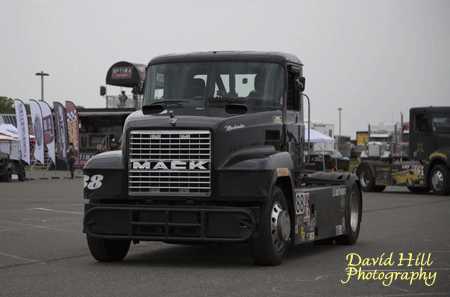 Mike Morgan - 2016 National Champion Driver & Powershift Performance - 2016 National Champion Team
With the abrupt end to the 2016 ChampTruck race season Mike Morgan and Mackvader were points leaders making them the presumptive season winners and national champions for a second year!
The 2016 ChampTruck race season began at Palm Beach International Raceway April 9-10. Mike Morgan placed 1st in four of five races. That's a great way to defend his 2015 national championship titles!
Details of Palm Beach International Raceway Events, April 9-10
Next up was a full day of racing April 30th at Virginia International Raceway. Issues with rain and race data transponders put a damper on the event weekend.
Details of Virginia International Raceway Events, April 30
Then it was on to New Jersey Motorsports Park on May 20-21. Mike Morgan again had the fastest lap times of the the weekend, taking first in the first heat and placing in the other heats. This time he walked away with the Podium trophy for first place in points for the weekend!
Details of New Jersey Motorsports Park Events, May 20-21
Mackvaders next race will be June 11 at Gateway Motorsports Park outside St. Louis, MO. Come watch the big-rigs race two and three wide on sports car race tracks! Between races come visit the team in the pits and inspect the race truck. Sometimes lucky fans are allowed to sit in the drivers seat... while the truck is parked! Come join the fun! Note: Races cancelled!!!
Gateway Motorsports Park Races on June 11 are CANCELLED!
As of 6/13/16 ChampTruck has posted this statement on their website: "ChampTruck has suspended operations while we restructure the series."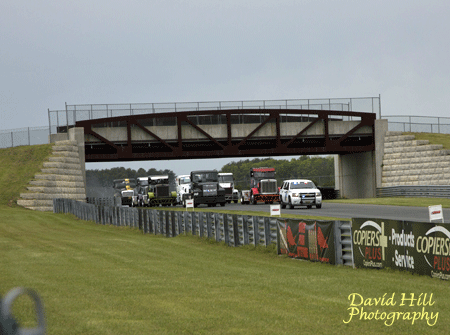 Links to Articles